Well I am SO glad to be "back" – I finished the 25 centerpieces for our ladies Christmas Advent brunch yesterday, and I am SO glad I pulled it off! My first real "event" that I was in charge of decorating…so stressful! But I'll share more about it later this week with all of you 🙂 Today is all about the amazing ideas YOU have shared…I am so inspired by all of you!
OK, how stinkin' cute is this Advent calendar from Rambling Renovators?!  Love!
Here's another super cute Advent calendar…I just love the colors and simplicity of this one from Tonya at Love of Family and Home:
And I am really loving this tutorial on how to make feather Christmas trees from Rhinestone Beagle –
I love using natural elements in my decor, and I am really loving this Christmas tree twig art from At Home with K:
I keep seeing these sweater wreaths … I may just have to make one!  I am inspired by the simplicity of this one from Fab Rehab Creations: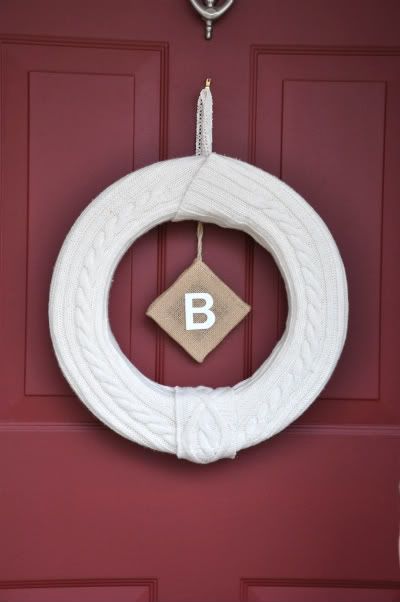 I don't have a mantle, and I think this idea from Crafting with Heart is a great alternative!
Finally, totally not Christmas related, but I think this DIY pincushion ring is SO sweet, and would be so useful for when I'm sewing!!  Thanks for the idea from Live Love Craft!
*Whew*!  Amazing projects, right?!  Ladies, please make sure you have a "featured" button (found on my sidebar) and don't forget that I'll be pinning these projects to my "featured" board! 🙂
Related posts: