First of all – HAPPY MOTHERS DAY! I am not yet a mother, but I am incredibly thankful for my mother, my mother-in-law, grandmothers, etc. I hope all of YOU hugged a mother today!
I have a TON of awesome projects for you to admire because it's TWO weeks of thrifty projects combined!
I am way over-due with my spring wreath – and I am so in love with this one from Too Much Time on my Hands:
How unique is this fish net candle from Made in a Day? It would be perfect to add a nautical feel to any room!
You all know I love making over thrift store finds – especially lamps – and Brown Girl Decorating shared an awesome tutorial for how to recover those thrift store lampshades:
I seriously love the youthful feel of this alphabet table from Here's to Handy Andy – it's a perfect addition to a kids room!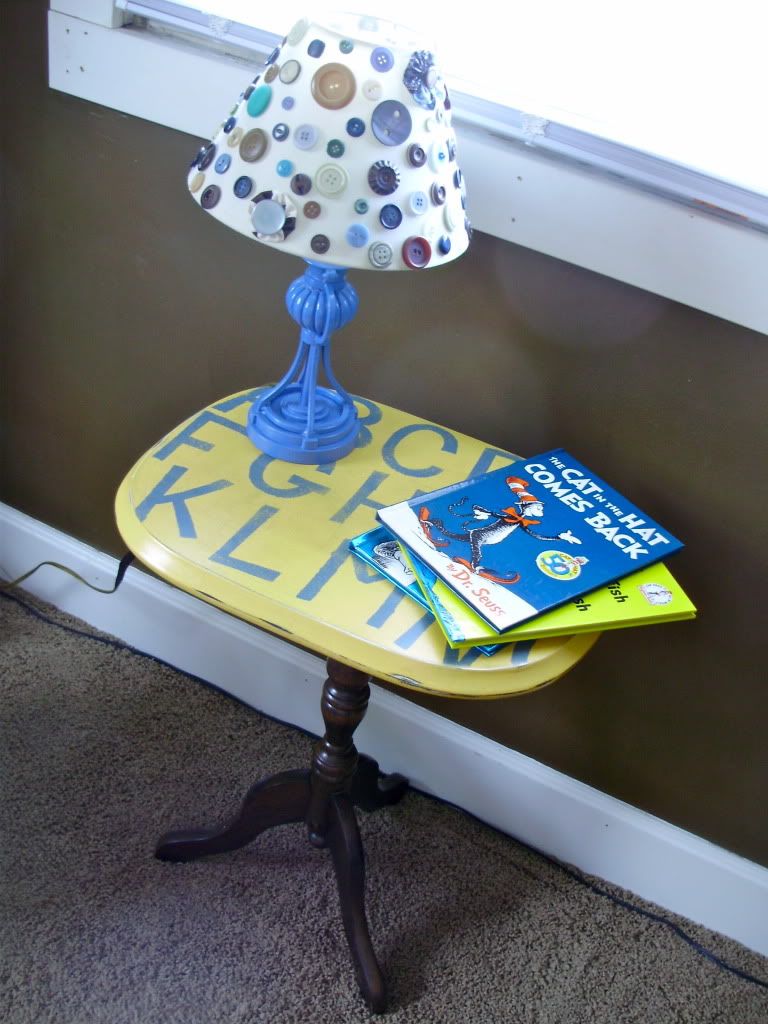 Did you know that you can make your OWN wire baskets with some chicken wire?! Stone and Rose showed off how she styled hers with drop cloth liners too – I'm so doing this!
2 Crafty 4 My Skirt showed off her beautiful table that was *free* – it's made all out of pallet wood and wood "scraps"!
I love this make-your-own fabric bowl from Thrifty Crafty Girl – so creative! It's even reversible!
I really love the ombre paint AND the nail/string art from Delicate Construction! She shares a great tutorial so you can make your own:
Finally, this bright pallet planter from Craptastic is the perfect summertime addition to Katie's garden!
SUCH great projects, ladies! I'll be pinning these to my "features" board!
Related posts: