This is a Sponsored post written by me on behalf of Avocados from Mexico for SocialSpark. All opinions are 100% mine.
OK call me silly (or whatever else you want…within limits!) but I am seriously obsessed with avacados. My husband totally doesn't get it, but I've had a love for avacados long before he came along.
I thought it was pretty funny that I got an offer to talk about my love of avacados the SAME week that my baby is the length of an avacado!! How funny is that? I knew I had to share my love just because of that coincidence.
One of my most FAVORITE recent recipes that we have made lately with avacados is this amazing black bean soup over cilantro lime rice (from one of my fave food bloggers, Iowa Girl Eats). I mean – come ON!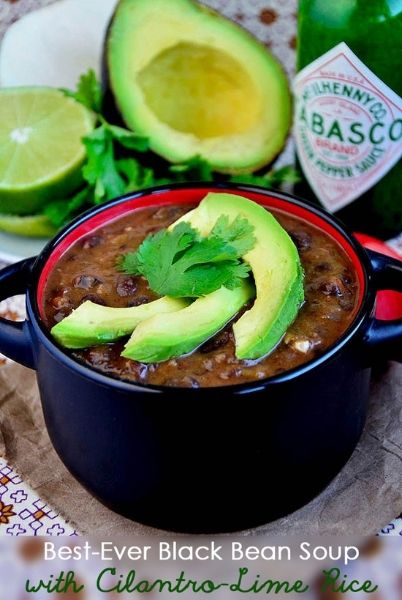 Now I know it sounds silly, but if you love Avocados from Mexico as much as I do, then you'll appreciate this. There's an APP for avacados. Seriously. There's an app for everything, right? Check out the Share the Avocado Love Facebook app- you can send virtual avacado gifts!! Since the whole "love affair" with avacados is kind of a running joke between my hubby and I – I thought it would be funny to send him an "avacado bouquet" through the app. He didn't find it quite as humourous as I did – HA! But in the app you can do more than send virtual gifts, you can get ringtones, wallpapers, screensavers, and a whole lot of other fun things.
There's even an Avocados from Mexico Cafe Press store! Seriously check it out if you're an avacado fan. Maybe I should get this T-shirt for myself? Or maybe I should get one for the hubby – he might not think it's so funny though
So you've learned one of my silly little quirks/obsessions. Are there any other big avacado fans out there? If you're not an avacado fan, then you probably haven't read to the end of this post
Related posts: