Well, kids, I'm sick.  I *hate* feeling like such an invalid, but I'm absolutely down for the count today.  Thankfully I've been saving up my favorite links this week for all of you to enjoy – let me know which one is your favorite!
So my husband is all about the dark colors and masculine decorating, so he would never let me redecorate with these girly touches, but that doesn't stop me from drooooling over In the Fun Lane's thrifty re-do of her sister's girly condo space!  It's gorgeous!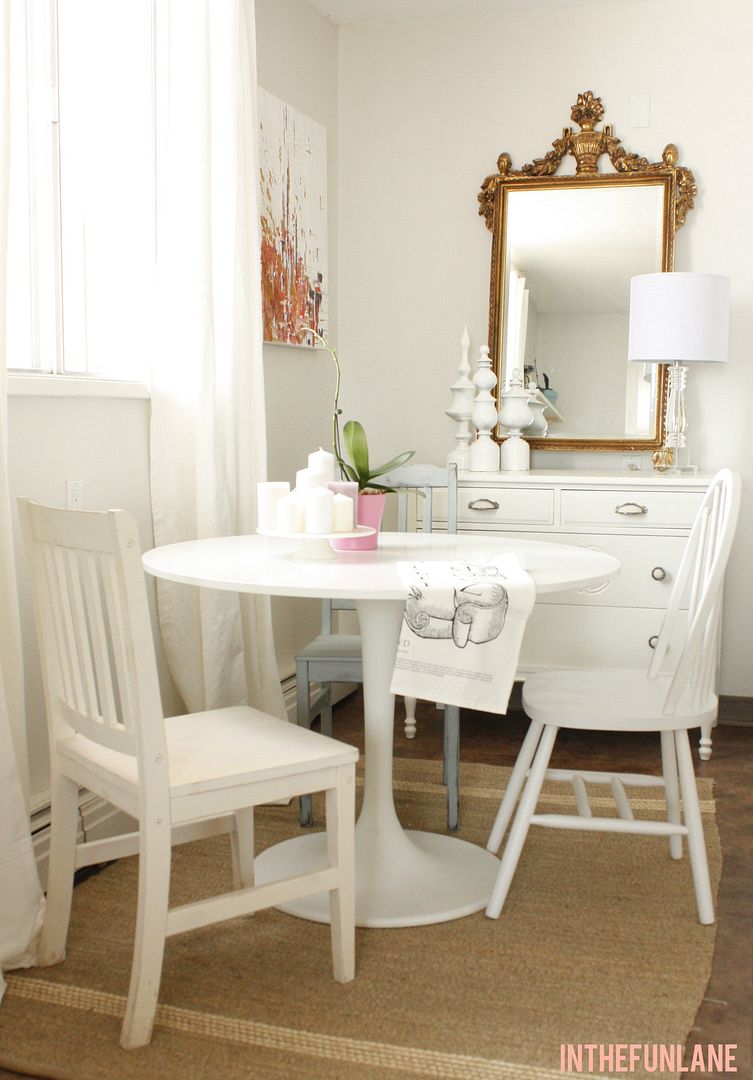 And WOW I haven't laughed this hard in a while – this video of goats yelling like humans totally makes me want to pee my pants.  HAHA!
I am seriously in love with banquette seating, so I was so excited to see Beckie's post on how you can get this look with 5 different tutorials!  How gorgeous is this?  And now I totally want to make a drum pendant light myself too
Now for a total "awwww" inducing link – if you like kids and dogs, you'll love to see these pictures of a Japanese boy and his BFF dog.  Seriously adorable!!
Not to scare you, but this article of the 11 scariest things in your food may make you never want to eat again.  Not to give it away…but…beaver anal gland juice is found in foods that you eat.  UGH!
Totally random links – HA!  What's your favorite??
Related posts: