Fixer upper style farmhouse wreaths for all budgets! The best sources to find cotton, boxwood, magnolia, berry, and floral wreaths (and more!)
Farmhouse wreaths
Picture 1 of 7
If you're Fixer Upper, farmhouse, Joanna Gaines obsessed (like me!) then you've probably spent some time trying to hunt down the perfect, yet affordable, wreath for your home.  I spend entirely too much time looking up home decor. Some affiliate links are provided for your convenience.  This means if you decide to purchase, I get a small percentage of commission at no extra cost to you.
Other sources for farmhouse wreaths:
One of my other favorite secret tips is to shop flash deal sites for great deals on wreaths (and so many other things!). These are some of my most favorite (best kept secret) spots to find the best deals:
I can't link to specific wreaths through their site since they are usually only on sale for a few days at a time. But if you subscribe to their e-mails, you should be able to see their deals as they happen!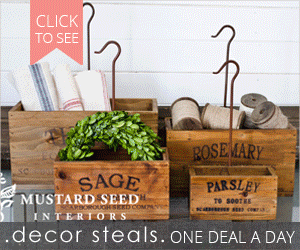 If you like this post, you'll love my other farmhouse inspired shopping guides! Click here to see so many more.
Where to buy farmhouse ceiling fans online:
Where to buy farmhouse wall clocks online:
Where to buy x-back farmhouse chairs online: