Follow me on Instagram, Facebook, and Pinterest for more creative inspiration!
This post may contain affiliate links.
In our economy today, many people are beginning to find non-traditional means for making income. I personally have THREE jobs that fall under the category of "small business". It's so easy to get stressed during tax season if you haven't organized your records. My CPA loves me – he was so excited to see my detailed records when we went to his office the other year. He said that when he hears someone is self-employed he gets a sick feeling in his stomach because 90% of the time they do not keep accurate records. If you do not organize small business taxes properly and you get audited, you're in serious trouble. So let's make sure that never happens!
First things first – KEEP ALL OF YOUR RECEIPTS. Yes, even that receipt for $2.06. It may seem silly at the time, but I promise you those little expenses really add up! Keep every receipt as you get them, and stash them in a certain place until you can organize them. I put them in this organizer on my desk:
Call me old fashioned, but I still keep the paper copies. If I had unlimited funds, I'd love one of these electronic receipt filers
Ideally – you will organize these at least once a month. But sometimes it doesn't happen for a few months, and that's OK as long as you can carve out some time to organize them all together. Take those receipts that you've stored in one spot and spread them out on a large surface. Then organize them by date (oldest to newest). If you have a few months worth of receipts, then organize them by month first, and then by date.
Once they're organized, you can put them in envelopes by month. Nothing fancy – this is all I do:
Once you have all of those organized by date, you can start inputting them into the computer. Now if you're fortunate enough to have the money for one, this is where one of these machines
would really be helpful. I am not one of those fortunate people. So I stick to my word documents! I used to just have them in boring black and white tables, but I made them pretty to share with all of you! Pretty organization seriously gets me excited – please don't make fun of me
First I enter in all of the income I have made. This goes in the "profits" table:
UPDATED TO ADD: Most of the money through my blog is through ad networks. Here's some of the ad networks I'm a part of – ordered from my most successful groups to my lesser used groups: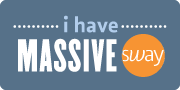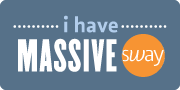 While most of my blogging income comes from those networks, I also make some money through affiliate programs and ads run on the sidebar/top of my blog. Here's my favorites:
If you have any questions about how I make money on my blog – here's a post with ALL the details!
Ok – moving on…
Then I take those receipts out and categorize them. The first year I did taxes this way, I just lumped all of my expenses together. But my CPA told me that it would really help if I split them up into categories, like this:
Other categories could be for "professional appearance" (you can write off your work clothes when you're self employed!), home office supplies, travel expenses (we'll talk about mileage a little later), and other miscellaneous expenses. For some other examples of what you can write off, check out this article.
I also like to see it month by month, so I included a cute chart to jot down some final figures for each month and any notes that could be important:
Lastly, it's so important to be driven to do "the next thing" when you're self employed. Having concrete goals written out is important!
Not only is it important to keep all of your receipts, but keep track of all of your mileage as well. This also really adds up!! You can get 55 cents per mile for business travel, and I do a lot of travelling for my therapy job so that adds up quickly! There's all different ways of keeping track of this – I write the places I travel in my planner, and then use Google Maps to find the mileage I travelled at the end of the month. Some people keep a log in their car and write down their odometer readings at the beginning and end of their work travels. It doesn't matter how you do it – just find a system that works for you! I made up a simple sheet for you to track your mileage.
These charts are in Microsoft Word so you can print them out and fill them in by hand or just type right into them on your computer. You can also customize them to fit your business!
Printable: Profits, Expenses, Monthly Report & Goals
Have fun with these! I know your accountant will be excited to see them
Share with anyone who would benefit from reading this!
Like this post? You'll also like:
Organizing your time while working from home
14 Clever Kitchen Organization Ideas