Happy Thursday! Hope you're all doing well – we've had a busy week over here, and are starting to feel the time crunch of selling our house/moving/renovating the new house (oh – and having a baby shortly after all of that!!) Yikes!
While I'm pulling my hair out over here, come check out these beautiful projects:
I LOVE pallets and wood walls – so this bedroom wall makes me so happy!
We're currently gathering inspiration for our small bathroom re-do, and I just love the bright, clean, and cheery look of this little bathroom. The before & after is beautiful!
I just love mantels – and this is such a great one! Can you believe she made it herself? Talent!
Simple little touches make a beautiful home – like this adorable striped wood block display: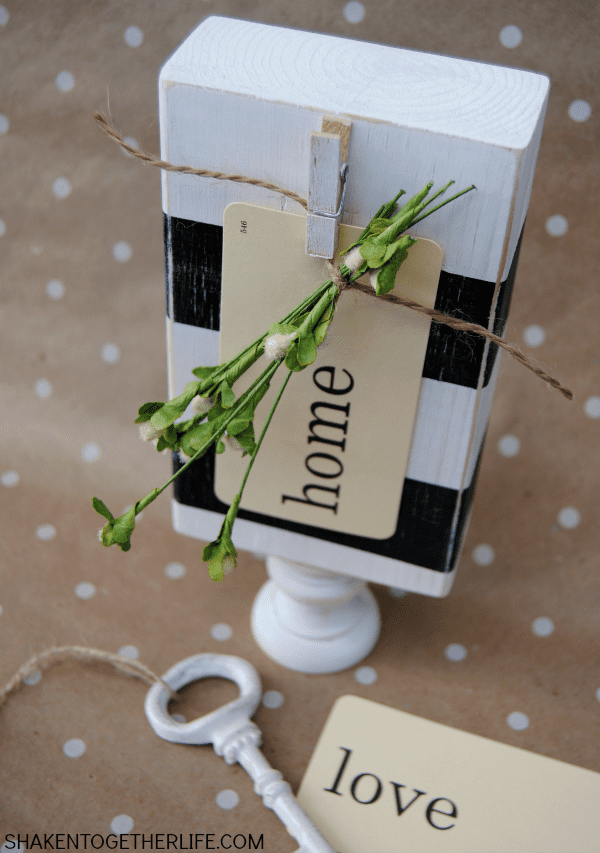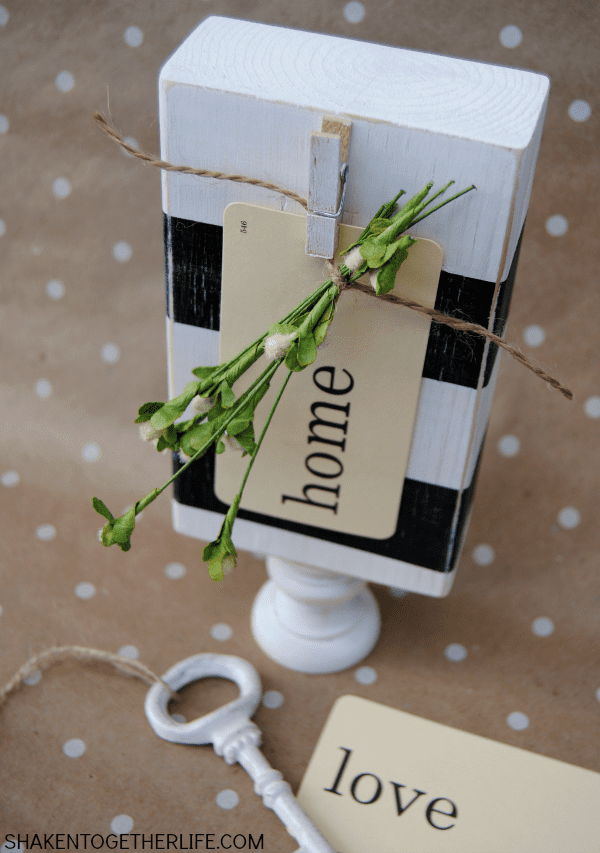 Allison from A Glimpse Inside
Blog – Facebook – Pinterest – Instagram – Twitter – Google+
Christina from Christina's Adventures
Blog – Facebook – Pinterest – Instagram – Twitter – Google+
Becca from From Gardners to Bergers
Blog – Facebook – Pinterest – Twitter – Hometalk – Google+
Beth from Farm Fresh Vintage Finds
Blog – Facebook – Pinterest – Twitter – Instagram
Kim from Too Much Time on My Hands
Blog – Facebook – Twitter – Pinterest – Google+ – Hometalk – Instagram