This is a sponsored post written by me on behalf of Meister Cleaners for IZEA. All opinions are 100% mine.
Since there's a toddler in our house, our stainless steel appliances have never looked worse! It's usually when I'm making dinner that Isaac decides to try to scale the walls/cabinets/appliances to get up to see whatever I'm doing. Little guy just wants to be involved in everything!
All of this activity leads to some very dirty appliances, and our dishwasher is usually the worst target. Here's what our dishwasher looked like yesterday:
Uh, yeah. Yikes. I did some research to figure out how to really clean stainless steel so I could get rid of those pesky smudges and stains. We're having an open house in a few weeks (follow me on Instagram for some more updates about this – woah there's a LOT going on!!) so we are trying to get our house in tip-top shape for prospective buyers. One of the things that had to be taken care of were those dirty appliances!
Without further ado, here's how to clean stainless steel the RIGHT way (and a "before and after" picture!)
Use the right "tools"
You're going to want to ditch the paper towels for this clean-up. You also don't want to use something that will be abrasive to the steel finish. You can use an old t-shirt to apply your stainless steel cleaner, but I've found that a microfiber cloth works the best.
Use a great product
I recently discovered Meister Cleaners, and I'm a big fan! I found them at Home Depot (in the kitchen section, not the cleaning section…not like I made that mistake or anything…) 😉
I used Steel Meister and Steel Meister Spot Cleaner.
Steel Meister:

clean, polishes, protects your stainless steel and metal surfaces
repels fingerprints, resists smudges—thanks to its micro-thin protective layer
leaves an effortless "shiny new" finish

Steel Meister Spot Cleaner:

Deep cleans your stainless steel and metal surfaces.
Remove dirt, grease, grime, caked-on food, smudges, water spots and more.
Restores metal surfaces to a new factory look.
Go with the grain of your stainless steel
This is a big one! Make sure you always clean your appliances WITH the grain, not against it. You'll have to get up close and personal with your appliance to make sure you're doing it the right way, but this ensures that you don't ruin the finish.
Once you follow those super simple steps for cleaning your stainless steel, they'll look amazing! Here's how much better mine looks now: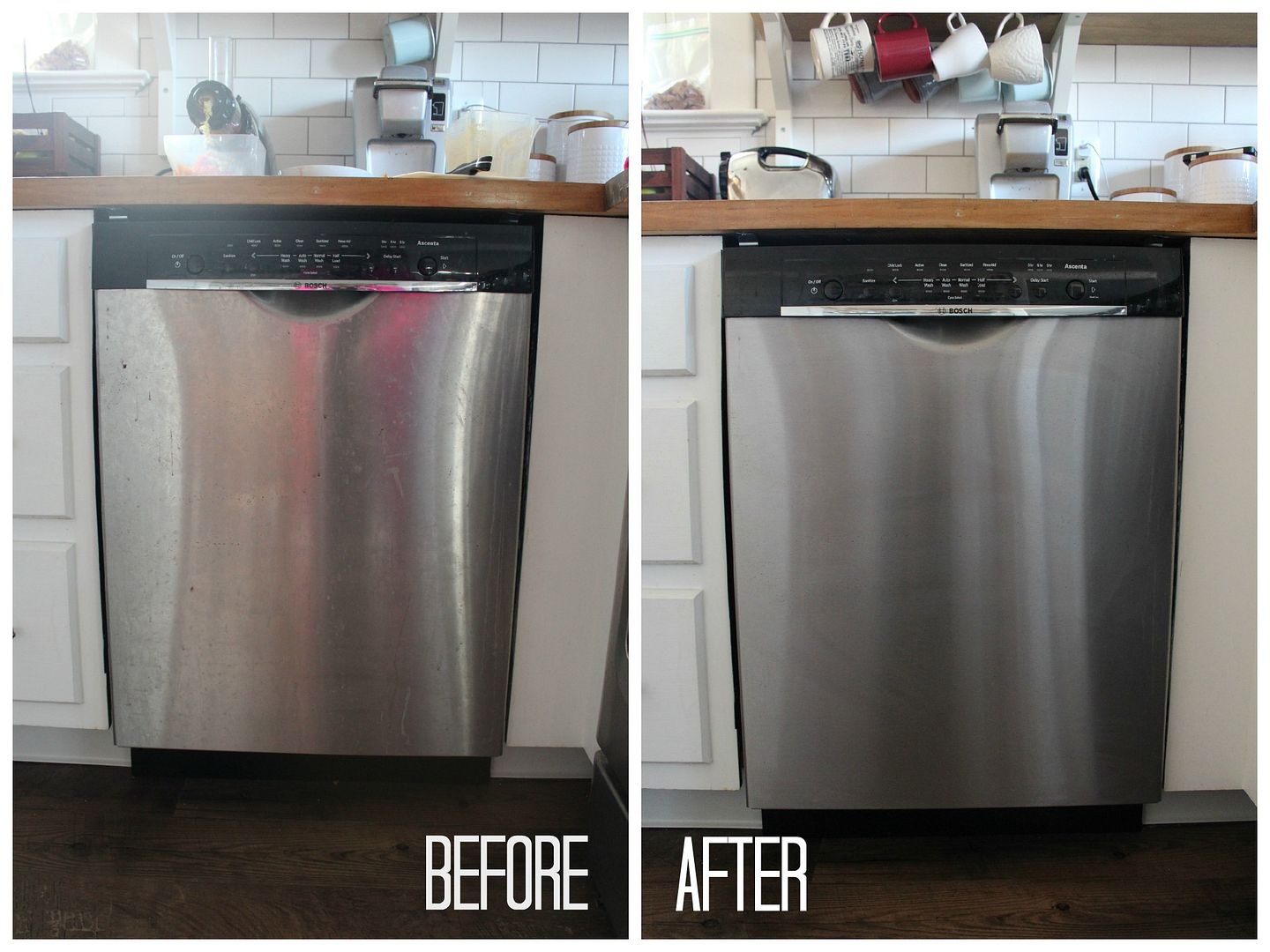 (photos are completely free from any editing)
Wow! What a difference, right? Not only is it cleaner, but the cleaner I used also left such a nice polish so it's nice and shiny. Now I don't have to be embarassed at our open house in a few weeks 🙂
And now for the awesome giveaway – Meister Cleaners is giving away $2,000 to use towards a brand new stainless refrigerator!
This contest ends on 12/31/14, and the winner will be announced 1/5/15.
Meister Cleaners Giveaway – Upgrade your Kitchen with $2000!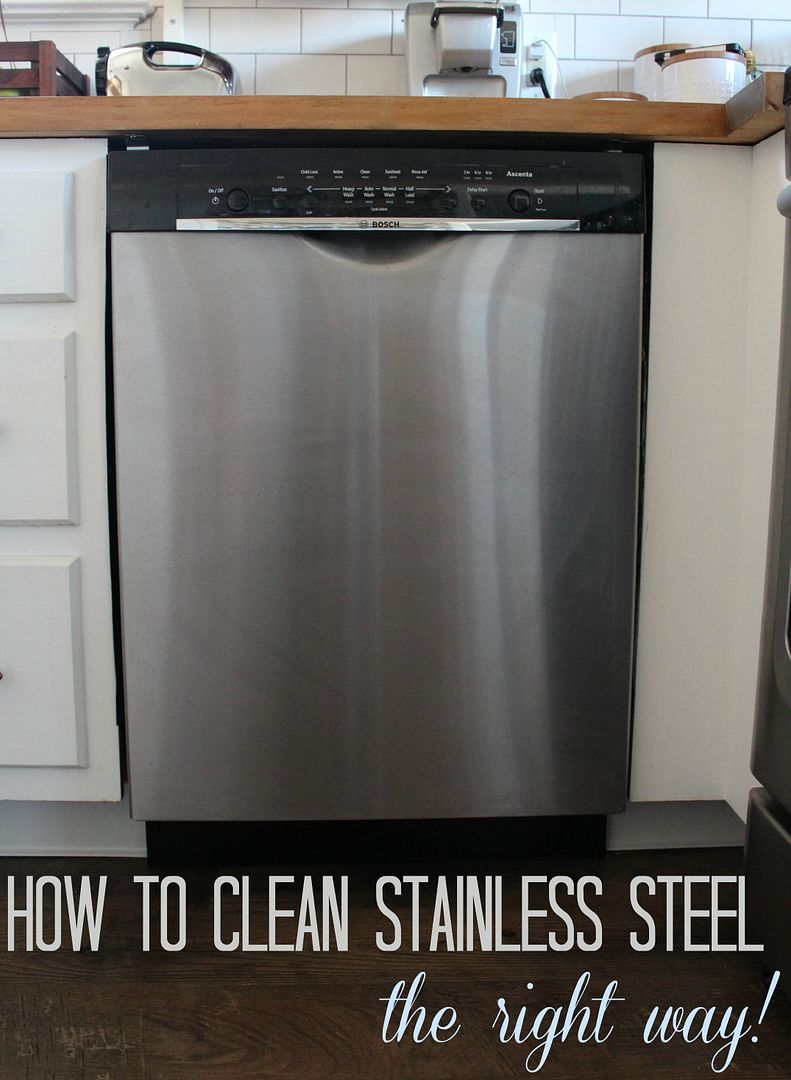 Make sure you check out the Meister Facebook Page for more information!